President Michelle Gross Named to PRWeek's Health Influencer 30
news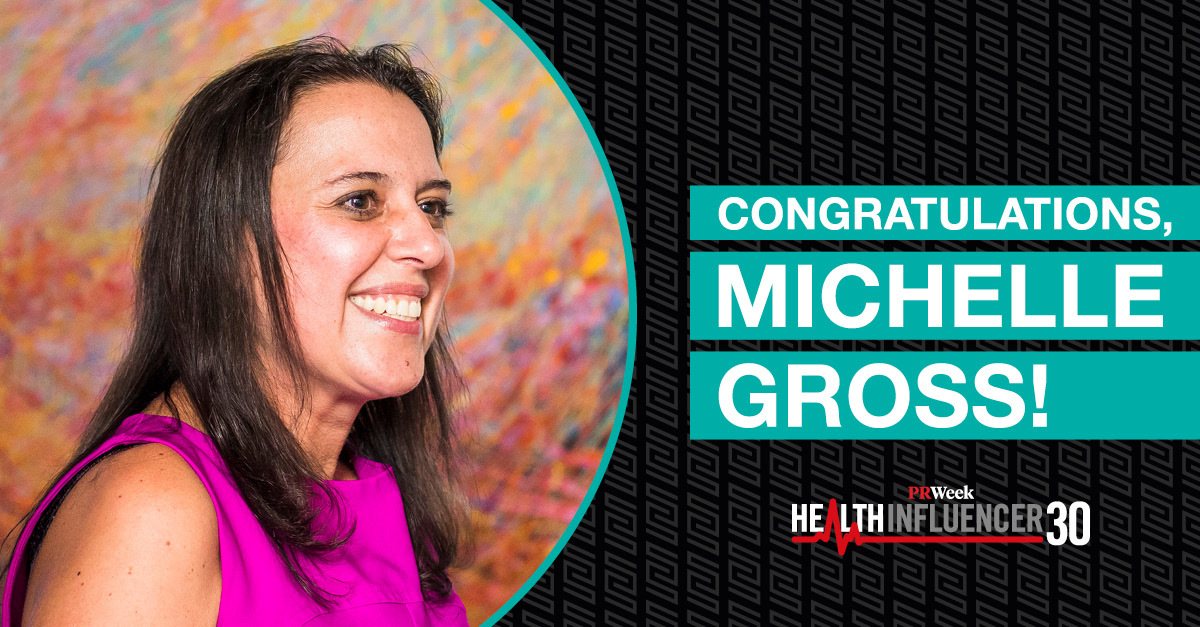 Under president Michelle Gross' leadership, Spectrum Science posted a 48% increase in revenue to $48.8 million in 2021, according to PRWeek's Agency Business Report 2022.
The DC-based firm also went on a shopping spree this year, acquiring Sonic Health, The Seismic Collaborative and U.K.-based Aurora Healthcare Communications.
During Hispanic Heritage Month, Spectrum Science expanded its DE&I efforts, launching a pillar internally called Healthspanic. Through an increased commitment to learning, resource development and engagement, the initiative aims to improve the lives of the Hispanic community.
"Our hope is to extend Healthspanic beyond the agency and National Hispanic Heritage Month to transform into a movement where our employees, their families and the Hispanic community can come together to advance health outcomes," Gross wrote in a letter via LinkedIn.
Referencing Hurricane Ian's impact on Puerto Rico, Gross added that Spectrum Science had partnered with GoodToday to "spotlight and donate" to organizations working to support those "whose health and communities are suddenly threatened."
Spectrum Science also earned three nominations at PRWeek's inaugural Healthcare & Pharma Comms Awards. Selena Nelson, senior account executive, and Kelly Woods, account executive, were shortlisted for Outstanding Young Professional, while Spectrum Science received an honorable mention for Outstanding Agency.
---
This article originally appeared on PRWeek's website. View the full list here.